Posts (Page 2 of 98)
↩️ Reply to
:
Los Bitchos have got the formula to make Cumbia worldwide appealing and that's awesome. I'll give your album a listen when I have the time. Thanks for checking the list 👍🏽
2022 it's been a great year for music. I'm sharing some of the albums I'm enjoying the most at https://kandr3s.co/albums/2022
Duster's 4th record "Together" is so far (and by far) the best this year.
🎵 Listened to Duster - Together [2022] ★★★½
💿 Added an album to La Discoteca
🎵 Listened to Gavin Bryars - The Sinking of the Titanic [1975] ★★★½
💿 Added an album to La Discoteca
This album came up randomly on Plexamp Radio, 15 minutes in my reaction was "What is this amazing music?!"
I looked it up and lo and behold: Brian Eno produced it. Beautiful Ethereal/Gospel absolutely worth anyone's time.
📚 Finished reading:
The Republic
ISBN:
9780140449143
🎵 Listened to Rowland S. Howard - Teenage Snuff Film [1999] ★★★★
💿 Added an album to La Discoteca under Albums I ❤
Since the pandemic I've lived in one city, worked remotely for companies in two countries and slept in time zones in three different continents. Am I a hopeless circadian rhythm seeker?
How many coffee cups a day is the healthy amount? "None" is not an acceptable answer.
I didn't register to vote in the city I'm currently living in so I could use elections as an excuse to go to my hometown. Had a blast reuniting with family and friends I hadn't seen since before the pandemic.
In the primaries I voted for Francia Márquez, a black feminist woman who's been putting privileged men in their place in every single debate she's been in. Wish she did better, but now I'm really hoping she will be our vice-president. For Senate, as always, I went with the left.
This year it seems like for the first time in over 200 years the country might have a leftist government. If the current political scenario took place 20-25 years ago there would've been at least a couple of candidates assassinated.
Peace is just around the corner. I'm really hopeful for the future 🕊️🇨🇴
📚 Finished reading: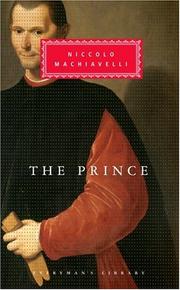 The Prince
ISBN:
0679410449
↩️ Reply to
:
That was an awfully formatted "auto-tweet". Sorry about that. Microformats are hard to get right I guess…
↩️ Reply to
:
Your website looks great! And I love how you kept the various designs you have had over the years. I see that you're using umami analytics, would you recommend it?
The Other Colombians
Over two decades have passed and the transformation of Medellin is as fascinating as the success of La vendedora de rosas, a movie about "kids killing people with knifes, drugs and lots of cursing..." whose actors, in most cases, ended dead in the streets, in jail or feeling used and struggling in life, completing the perfect portrayal of the forgotten, used and exploited: the other Colombians....
Read Full Article
📚 Finished reading:
The Power of Habit
ISBN:
9781400069286