Posts (Page 5 of 98)
I'm trying out Trilium Notes for the last few days and gotta say it's the closest thing to Notion I've seen, but it's also Free software, which is amazing. The learning curve is somewhat off-putting and that keeps it from being a real and exciting alternative, but if I manage to get used I'll probably stay.
🎵 Listened to The Comsat Angels - Waiting for a Miracle [1985] ★★★½
💿 Added an album to La Discoteca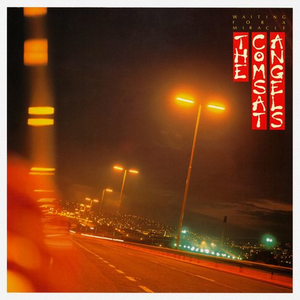 Bridgy Fed wasn't the solution for me, trying to set up its regular webmention endpoint has not been easy with Mastodon. Looking for solutions…
Replacing RateYourMusic.com
After RateYourMusic banned my IP without any explanation, finding out is a common practice of them and being unable to browse their website with a VPN (in 2022!) I started looking for a replacement.
It's been 7 years since the RYM/Sonemic crowdfunding campaign and here we are, with minor UI improvements and small new features, but still without an API or even a functional user RSS feed. "Unfortunate limitations" that almost seem like an attempt to keep people from making the best out of the user-built database.
They allow users to export their data in a plaintext file, but until they allow users to build on top what exists RateYourMusic remains another walled garden.
The truth is there are no real alternatives and with an arbitrary ban on-going (it was eventually revoked) I decided to integrate RYM into my this website. Because luckily I only use the service to keep track of album ratings, but this situation gave me the chance to finally look into integrating that functionality in my website.
It was as simple as adding a form to my micropub client and using album-art to fetch album covers. Now I'm building my very own Discoteca here, on my website.
🎵 Listened to Portishead - Dummy [1994] ★★★½
💿 Added an album to La Discoteca
Music Charts in 2021
This year I focused on listening to albums that were on my collection and I hadn't played. I didn't listen to a lot of music released in 2021, but I did overplay Black Country, New Road's debut....
Read Full Article
Finally installed Huginn, still trying to figure things out, but I guess this is goodbye to IFTTT.
🍿 Watched The Hand of God, 2021 - ★★★½
My Music Listening Setup
From cassette tapes, to MP3, to vinyl and back to digital. My experiences listening to music on Windows, Linux and mobile. And how I keep track of tracks and discover new music....
Read Full Article
📚 Finished reading:
Man's Search for Meaning
ISBN:
0738203548
On Playlists
I recently explained why it was hard for me to criticize Spotify, and even though I am no longer a paying user of the service, my playlists, which I've built and posted over the last 2-3 years are still hosted by Spotify.
The reason is that when it comes to a playlist for me the medium is as important as the music. My playlists tell a story, my story, the songs are connected to places, people and conversations I experienced. And if they were built using Spotify, they belong on Spotify, I thought.
But if these lists are all about me and serve as a document for me why should they be owned by someone else? I already own each one of the songs I include, I don't need Spotify for this. I thought.
But then why haven't I posted a single playlist since May? And that's where the value of the service was for me. I'm leaving Spotify once and for all. The playlists will remain there for anyone that might find some value in them, but they belong here, in my website, even if it just as playlists.
↩️ Reply to kandr3s.co:
There's another Pitchfork list with best albums of the year. And that one includes the 3 Rock albums featured on Tinta en las Cintas this year.