Posts (Page 66 of 98)
🍿 Watched Decalogue I, 1989 - ★★★★½
🍿 Watched The Disappearance of Eleanor Rigby: Him, 2013 - ★★★
🍿 Watched Decalogue III, 1989 - ★★★★
🍿 Watched Decalogue II, 1989 - ★★★★
📚 Added a book to the TBR:

Batman: Gotham Noir
ISBN:
8416070180
📚 Finished reading:
Criminal, Vol. 1: Coward
ISBN:
078512439X
🍿 Rewatched The Double Life of Véronique, 1991 - ★★★★½
The previous review is almost embarrasing. I remember that the first time I "watched" this film didn't really watch it. It's been a while since I actually watched it from beginning to end and I don't know how to describe what I felt while watching the beautifull portrayed images of Kieślowski. Art is supposed to make you feel something, anything, and although I'm unable to explain what I felt I can say it was something remarkably beautiful.
🍿 Watched The Piano Teacher, 2001 - ★★★½
🍿 Watched Stranger Than Paradise, 1984 - ★★★½
🎵 Listened to Interpol - Turn On the Bright Lights [2002] ★★★★
💿 Added an album to La Discoteca under Albums I ❤
La mejor forma de apreciar el arte de un músico es escuchando sus discos de principio a fin. En mi manera de verlo el álbum de estudio es para el músico lo que es el cuadro terminado para el pintor. Escuchar solo un par de canciones de un álbum de cierta manera es apreciar solo unos cuantos brochazos del pintor.
Desde que los servicios de streaming comenzaron a verse en todas partes, sin embargo, la forma en la que escucho y aprecio música cambió radicalmente. Porque es más fácil dejar que el algoritmo reproduzca las mismas canciones de siempre que sabe que me gustan que gastar un par de horas para descubrir nuevos sonidos.
Así se corrompe el enriquecedor y personal ritual de escuchar atentamente un disco, deja uno de apreciar el arte para disfrutar simplemente de sonidos de fondo. La música se convierte en algo que simplemente está ahí y desaparece el espacio al que uno acude para sanar o encontrar la fuerza para lidiar con el día a día.
Y es así como he llegado a la pregunta del título de esta publicación.
Esta semana llegó mi nuevo tocadiscos, después de meses de ahorro tuve la oportunidad de adquirir un Audio Technica AT-LP60. El primer disco que reproduje fue The Boatman's Call de Nick Cave & the Bad Seeds que había comprado hace unos meses y esto es algo difícil de explicar pero la experiencia fue más enriquecedora, efecto placebo o no, hay algo sobre el vinilo.
Spotify es conveniencia, el vinilo es tangibilidad.
Escoger el vinilo es no cuidar el bolsillo, pero valdrá la pena. Estos son los discos que pretendo adquirir en vinilo en los próximos meses.
Lista de Álbumes
The Beatles - Rubber Soul
Bob Dylan - Blonde on Blonde
Leonard Cohen - Songs of Leonard Cohen
The Clash - London Calling
Lou Reed - Transformer (en su defecto Berlin)
The Velvet Underground - The Velvet Underground & Nico
The Smiths - The Queen Is Dead
Television - Marquee Moon
The Modern Lovers - The Modern Lovers
The 77s - Seventy Sevens
Led Zeppelin - Led Zeppelin II
Neil Young - After the Gold Rush
Tim Buckley - Happy Sad
Syd Barret - The Madcap Laughs
Nick Cave & The Bad Seeds - The Boatman's Call
Black Sabbath - Master of Reality
Wayne Shorter - Speak No Evil
Tom Waits - Closing Time (Pre-ordered)
Lucid Sins - Occultation
David Bowie - Low (Pre-ordered)
Estos son discos que han cambiado mi perspectiva en aspectos generales del vivir y de cierta forma han ayudado a formar la persona que soy hoy. Hay una cantidad considerable de dinero en esos discos, y adquirir cada uno de ellos puede llevarme meses, tal vez un par de años, pero creeré que es una inversión que vale la pena.
🍿 Watched About Time, 2013 - ★★★½
🍿 Watched Pirates of the Caribbean: Dead Men Tell No Tales, 2017 - ★★★
🍿 Watched Wonder Woman, 2017 - ★★★
📚 Finished reading: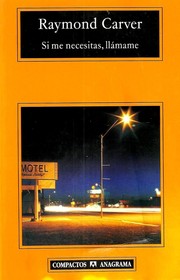 Si me necesitas, llámame
ISBN:
8433967835