Posts (Page 89 of 98)
King Gizzard and The Lizard Wizard es una banda proveniente de Melbourne, Australia que en 2013 lanzó 2 discos. El primero, Eyes Like The Sky, una obra fuera de lo común y bastante particular que rápidamente se convirtió en uno de mis favoritos del año; un disco hablado (si, hablado!) que nos cuenta una historia de vaqueros escrita y narrada maravillosamente, pero también acompañada de riffs espectaculares, una batería que habla por si misma y una hermosa armónica que uno simplemente tiene que darle el adjetivo "fantasmal." Un esfuerzo bastante ambicioso pero asimismo cuestionado.
Su segundo LP de 2013 fue titulado Float Along - Fill Your Lungs y aunque menos ambicioso, mantiene el ambiente plagado de humo. Un toque de belleza aquí, otro allá, y la pegadiza Let Me Mend the Past, son algo que debes escuchar.
Su mas reciente disco es Oddments y según Bancamp fue lanzado ayer. En términos de variedad es probablemente superior a sus predecesores, pero en cuanto a creatividad es completamente otra historia. Alluda Majaka, la canción con la que abre el disco nos lleva de regreso a Eyes Like the Sky, Hot Wax es el "niño raro" del disco y Homeless Man In Adidas y su paradójico dibujo mental de un ambiente de ensueño son interesantes. El resto, por el momento, muy aceptable.
The beauty and simplicity of @TryGhost can't be matched by any of the blogging platforms out there. Plus, it's more fun!
Tim Buckley fue uno de los grandes vocalistas que se levantó a finales de los años sesenta, y con tan solo 19 años le nació su primer hijo, Jeff Buckley. Quien vio a su padre en persona solo una vez. Pero a pesar de su alejamiento en la vida, en la música Tim y Jeff Buckley tenían una relación muy estrecha.
(Monkees TV Show 1968)Long afloat on shipless oceansI did all my best to smile'Til your singing eyes and fingersDrew me loving to your isleAnd you sangSail t...
Tim Buckley era un aventurero y por extención basicamente esta era la esencia de sus canciones. Inicialmente deslumbrado por belleza del Jazz underground, lanzaría su disco debut en 1966. Pero su música vería un virtuoso desarrollo en el Folk, Rock Psicodélico e incluso en el Jazz progresivo, esto lo convertió en un músico críticamente aclamado pero aun así comercialmente infructuoso.
Pero al parecer el éxito comercial que Buckley (padre) nunca consiguió pasó como por arte de magia a Buckley (hijo). Con su disco Grace se convertiría en uno de los artistas mas importantes de la escena alternativa de los noventa. Con una voz que algunos definen como algo entre Van Morrison y Robert Plant, y por su puesto, su padre; con letras ambiciosas y excelentes arreglos, ademas de la re-definición del clásico "Hallelujah" de Leonard Cohen, Grace es sin duda uno de los mejores discos de la década.
Jeff Buckley's official music video for 'Last Goodbye'. Click to listen to Jeff Buckley on Spotify: http://smarturl.it/JefBSpotify?IQid=JefBLGAs featured on ...
Los Buckleys, ambos tenían maravillosas voces que a menudo uno puede encontrar en entornos inusuales, que con su rango multi-octava eran asombrosos y además capaces de transmitir de una manera impresionante ternura y angustia. Ambos escribieron canciones que imparten libertad de una u otra manera. Ambos pusieron sus corazones y pasiones en la música que hicieron. A ambos, padre e hijo, tienes que escuchar.
América tiene mucho arquero y poco equipo
📚 Finished reading: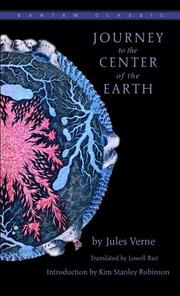 Journey to the Center of the Earth
ISBN:
0553213970
📚 Finished reading: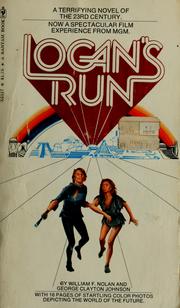 Logan's Run
ISBN:
0553025171
🍿 Rewatched E.T. the Extra-Terrestrial, 1982 - ★★★½
🍿 Rewatched The Breakfast Club, 1985 - ★★★★
🍿 Watched Dallas Buyers Club, 2013 - ★★★½
📚 Finished reading:

The Time Machine
ISBN:
1505852595
🍿 Watched Drinking Buddies, 2013 - ★★★½
🍿 Watched Inside Llewyn Davis, 2013 - ★★★½
🍿 Watched Her, 2013 - ★★★★
🍿 Watched To Kill a Mockingbird, 1962 - ★★★★
One can't taste racism if it hasn't been experienced by oneself, and if you are of the ones who has not tasted it To Kill a Mockingbird, -a moving, intelligent and mysterious story that is for me a masterpiece- will bring you as close as you will probably ever get to it. I wish I could rate it as 6/5.
🍿 Watched The Usual Suspects, 1995 - ★★★½