Posts (Page 92 of 98)
📚 Finished reading:
The Catcher in the Rye
ISBN:
0316769177
🍿 Watched Snatch, 2000 - ★★★½
🍿 Watched Lock, Stock and Two Smoking Barrels, 1998 - ★★★½
🍿 Watched Rear Window, 1954 - ★★★★
🍿 Watched Vertigo, 1958 - ★★★★★
🍿 Watched Dr. Strangelove or: How I Learned to Stop Worrying and Love the Bomb, 1964 - ★★★★
Que gran partido de Chile. Excelente segundo tiempo de Colombia que le permite asegurarse en la Copa del Mundo. #RumboAlMundial
🍿 Watched City Lights, 1931 - ★★★½
🍿 Watched Stuck in Love, 2012 - ★★★
🍿 Watched Children of Men, 2006 - ★★★½
🍿 Watched The Book of Eli, 2010 - ★★★½
I'm not sure of how many times I was recommended this movie by family and friends, I knew it was about a guy trying to save a book but it was not until last night that I discovered which book it was and that was the reason I watched the film today. The fact that it's religious only makes it more interesting no matter what my beliefs are. When it comes to religion being the main topic of a film there will be always people against it, which is understandable, not everybody it's religious. But when you mix this complicated
#GoodbyeBreakingBad no more words needed.
🍿 Watched This Is the End, 2013 - ★★★½
🍿 Watched Detroit Rock City, 1999 - ★★★
I didn't expect to have so much fun with this movie. It made me want to live in the late 70's and hell yeah, go to a Kiss concert! A movie based on the 70's without a good soundtrack it's like a waste of time for me, which Detroit Rock City isn't because it includes Thin Lizzy, Ramones, Black Sabbath, AC/DC and of course the closing concert scene of "the hottest band in the world." Very enjoyable teen comedy.
📚 Finished reading: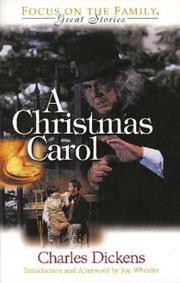 A Christmas Carol
ISBN:
1561797464